Do you know that classroom education is just a fraction of the preparation your child needs for life? Best potential growth is never possible by just focusing on textbooks.
Your child at this stage experiences many changes in various aspects be it psychological, physical, emotional, or social. These all fields are interlinked and development in one field will ultimately lead to the development of other fields.
All-round development in children prepare him or her for all the aspects of life. It also boosts their cognitive skill, communication skill, social skill, and helps in physical development. That doesn't mean academic study should be abolished. Good academic performance and core knowledge also contribute to all-round development. Therefore, it is quite necessary to focus on all-round development of your children rather than making him or her only a bookworm.
1. Spend time with your children
Parents' presence really matters when it comes to the all-round development of your child. You should interact and play with your children. Read some stories for them, help them to solve puzzles, play sports or games with them, and many other ways. Surround your children with love, happiness, and encouragement. These are some great ways to develop their body strength, social skills, creative thinking, etc.
2. Yoga
Practicing yoga regularly perfectly balances the brain and body along with giving you a healthy lifestyle. At this growing age, yoga can be very beneficial for your child. It will improve their flexibility, agility, brainpower and will safeguard them against various diseases.
3. Learn new skills
Learning some new skills like coding will give them an edge over others. Encourage your children to try out new things. It will help to find their area of interest which ultimately will give a head start to their career.
4. Sports and extracurricular activities
You can't miss out on sports and extracurricular activities when talking about all-round development in children. Encourage your child to play sports and take part in extracurricular activities. Regular physical activity will help in improving their immunity, concentration, confidence, and other physical benefits.
5. Social Development
Good communication and socializing skills are necessary for every phase of life whether it be school, home, or professional life. When your child feels comfortable and confident while interacting with unknown faces, they are more likely to become successful in the future. Hence, social development is important.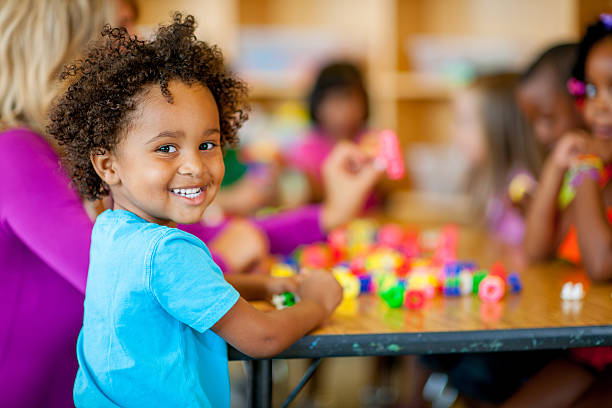 6. Praise their efforts
According to some research, it has been found that praising the efforts of children for their hard work is a very effective way of growing their skills. The studies tell that praising influences an inner motivation for learning.
7. Balanced sleep
Establishing a routine is very crucial which should have a fixed bedtime schedule. Sleep is a very important factor for a child's cognitive abilities. One hour of less sleep can result in reducing the child's cognitive abilities by almost two years. This was a very shocking fact found by researchers at Tel Aviv University.
8. Share your knowledge and experiences with them
Share some interesting facts or latest news, have a discussion over some topic, listen to their thoughts and tell them what's right and what's wrong.
9. Adapt to new styles of learning
It's not necessary that your child should stick to only limited ways of learning. Children learn best when he or she is interested into it. Hence, you need to identify their best learning style. For example, you can use some attractive cards to help them memorize things easily.
10.  Reduce the usage of electronic gadgets
Being a parent, it is your responsibility to save your child from becoming a gadget addict. Excessive usage of mobile phones can lead to many disadvantages. Therefore, set some strict rules for the usage of mobile phones, TV, computers and other electronic gadgets.
Read our complete blog on How you can keep your child away from mobile phone?
Bonus point: TalkingChalks Online Courses – The best way to perceive all-round development in your children
TalkingChalks will help your children in their all-round development. Our online courses can make your child blossom into an empowering adult in the future. Your child will be exposed to all the best extracurriculars, which are key to all-round development.
Take a look at our wide range of highest quality courses prepared by the world's best tutors. Visit www.talkingchalks.com to know more!