In today's time, Internet has become a very popular thing among children. Many young users have come online and this number is increasing rapidly. With the increasing number of young Internet users, the cybercrime rates are also increasing as it is very easy to manipulate the minds of children and drive them towards something harmful.
There many incidents which tell that the Internet is not a very safe place for them. From sharing personal details to strangers to visiting websites not meant for them. Totally banning the usage of the Internet is not a perfect solution as there are certain things where they have to use the Internet.
As a parent, it's your responsibility to monitor the online activity of your children. Here are some very useful tips you should take to protect your children from online threats.
1. Parental Control Settings
Parental Control is present in most of the latest browsers and devices. You can use it to put restrictions on your child's Internet activity. These settings automatically block sites that are not appropriate for children. Hence, you can prevent your child from seeing and accessing those content.
2. Teach your children about privacy
They should know what type of information must be kept private. This includes location details, personal details, credentials, etc. Also, you must guide your children that they should not reply to strangers and click on unknown links before informing you.
3. Talk openly
It is no harm in asking your children about their online activity. Ask them what are they watching, reading, or with whom they are talking. Convery your messages about what you think is appropriate. Explain to them how to use the Internet carefully so that they don't fall into the traps of hackers.
4. Keep an anti-virus software installed
It is important to keep your device clear of any malware or virus. Their online safety is highly impacted by the condition of the device's security. Hence, it is recommended to install a good anti-virus and activate the firewall.
5. Teach them about online security
They should know some very common online security tips and measures. Some of these includes:
· Not sharing passwords
· Differentiating between real and malicious links
· Preventing cyberbullying
· No talking with strangers
· Not downloading any unknown file
6. Know your children's password
There is no harm in knowing the passwords of your children when they are very young. In this way, you can make sure he or she is safe online. However, it is recommended that you should open their account using your name wherever possible.
7. Check browser's history
Whenever your child gets up after using the Internet you can look at their browser history to check the list of websites he or she visited during the time. Also, check the download history and recycle bin. If you find something not appropriate for them then talk humbly about it.
8. Set strict rules
As a parent, it's your responsibility to manage their onscreen time. Set definite rules and be very strict about them. Set boundaries for inappropriate things like no talking with strangers, no visiting to the adult websites, and much more.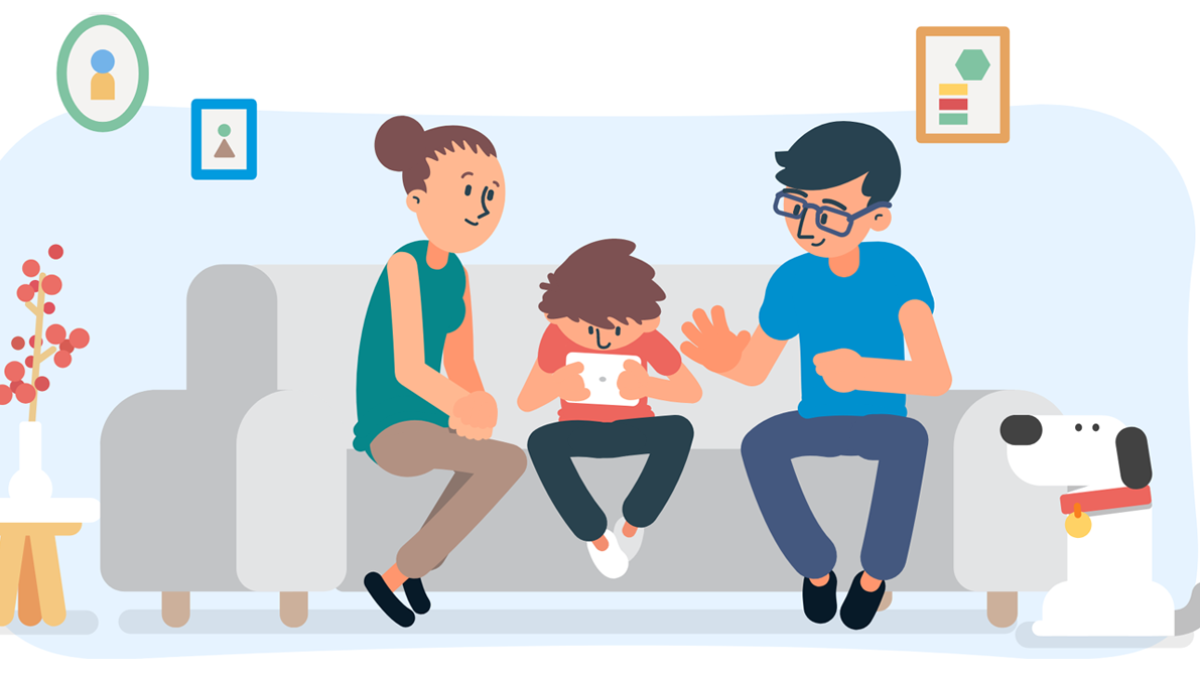 Conclusion
Privacy is a myth when you are online but these are some useful tips you should follow to keep your children safe online. Your child's online safety is also linked to your safety. Hence, implement these techniques from now onwards and keep your family safe.
If you observe a growing interest in your children towards technology and computers then give them something which will make their life. Presenting TalkingChalks Online Coding Courses for children. A perfect online teaching program to learn foundational coding skills from experienced tutors. Visit our website to know more about it.